Improves Residents' Health
Over the last decade, more research has emerged on how blight affects residents' health. Blighted and vacant properties can lead to neurological disorders, respiratory diseases, asthma, lead poisoning and other serious medical conditions. Low-income individuals and people of color are particularly affected, due to the fact that they are more likely to live in substandard housing, and children are the most affected by these conditions.
Removing blighted and vacant properties can remove some of these health risks for communities, but increasing the availability of affordable housing and decreasing evictions and poverty are also important factors in improving the health of residents.
Raises Property Values
A study by Econsult Corporation found that blighted and vacant properties decrease the value of surrounding properties. Researchers found that each blighted property reduced the value of surrounding properties by anywhere from 0.4 percent to 3.5 percent.
Demolishing these properties stabilizes these property values, and therefore, prevents additional foreclosures. When negative equity combines with loss of income and other factors, homeowners are at high-risk of foreclosure. Removing blight is an important step in stabilizing neighborhoods still affected by the housing crisis of the mid-2000s.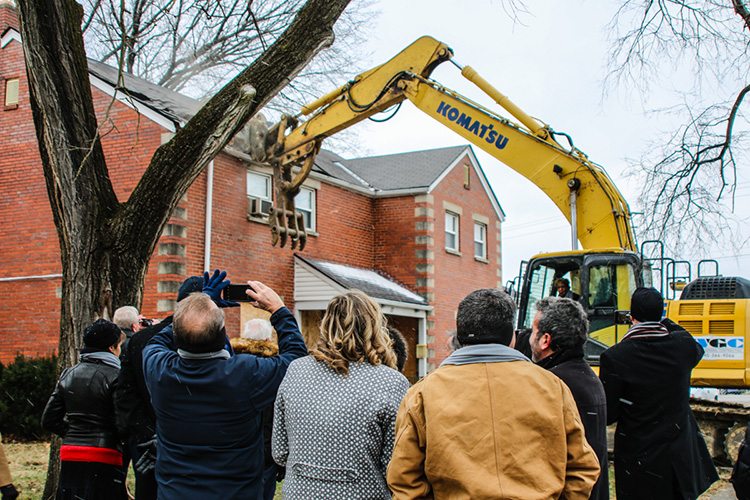 Makes Communities Safer
A report by urban economist Aaron Klein estimates that the foreclosure of a home leads to a 10 percent increase in the number of reported crimes per year. If that property remains vacant, crime may continue to increase. Another study from Columbia University Mailman School of Public Health that crime decreased in all neighborhoods in Philadelphia that experienced a blight cleanup.
In addition, each vacant property costs a city roughly $155,000 in its first year, which can take funding away from police and fire departments. Therefore, the removal of blighted and vacant properties can improve residents' safety in their communities and lessen the financial burden on cities.
Unifies Communities
According to a 2012 study, vacant and blighted properties also affect communities' abilities to organize and solve local issues. Interviews with residents in Philadelphia showed that vacant land created distrust among neighbors, raised concerns about crime and even financially strained the community. Removing these properties is only part of the fight against this lack of control; by providing resources to communities, these residents can improve their neighborhoods in a way that will positively impact their daily lives.
For more information on how Ohio is fighting blight in its communities, visit the Neighborhood Initiative Program's website.