Every year, the Ohio Housing Finance Agency (OHFA) helps Ohioans buy the homes of their dreams with down payment assistance, homebuyer education and more. In 2017, at the age of 27 years old, Matthew finally became a first-time homeowner.
Matthew has lived in Youngstown, Ohio, his entire life. When he was a senior in high school, one of his teachers called him into his office to ask him what he wanted to do for a career. Matthew said he wanted to be a teacher, and his high school teacher discouraged him and told him he didn't have what it takes.
Later, as Matthew says, that teacher ate his words: "I'm his favorite student to be wrong about."
Matthew went to college and earned a degree in education. He found it easy to connect with students, and he loved teaching and finding creative ways to help his students learn. After graduation, he landed a job as a seventh grade mathematics teacher 30 minutes away from Youngstown. Professors now come to observe him as he teaches his students, and Matthew says he can't imagine doing anything else.
"I can't believe they pay me to do this. I'd probably do it for free."
However, something was missing from Matthew's life: a home to call his own. After college, he moved in with his parents, because he didn't want to rent an apartment and have nothing at the end of a lease. He saved his money until he was 27 years old and began looking for houses within his budget.
Then, his father told him about OHFA's first-time homebuyer programs. As a teacher, Matthew qualifies for the Ohio Heroes program, and he was thrilled to learn he qualified for down payment assistance. The Ohio Heroes program provides a discounted mortgage interest rate, as well as down payment assistance, to firefighters, police officers, health care providers, teachers, professors, U.S. veterans and active duty military members.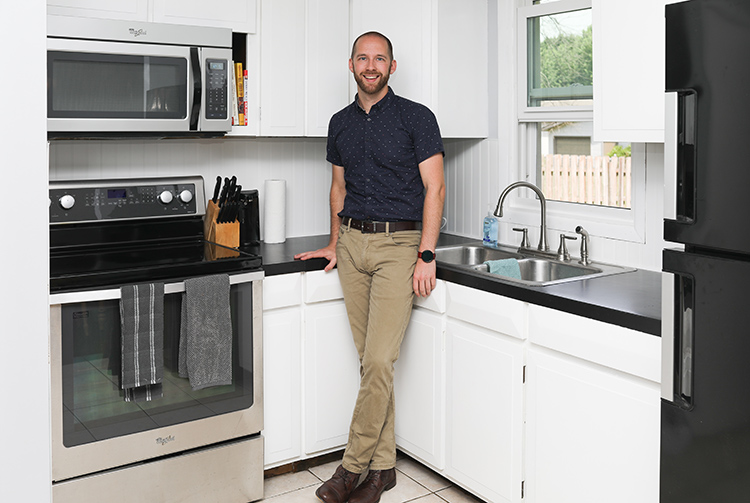 OHFA requires that all program participants receive homebuyer education. Matthew said the courses were helpful; after finishing the coursework, a representative from OHFA called him to walk him through the specifics of the homebuying process. After that call, Matthew felt prepared to buy his first home.
His search wasn't easy, though. After six failed bids on separate houses, Matthew finally found his home. He walked in late at night with his realtor and quickly put in an offer. When it was accepted, Matthew was relieved, but the work had just begun.
Because of OHFA's down payment assistance, Matthew was able to use his savings to renovate his house. He removed the boiler in his house and added a new heating system. After finding problems with the flooring in his bathroom, he renovated all of it, even the tile on the walls. He removed a half-wall downstairs to open up the kitchen, dining room and living room. He even sanded the original hardwood floors and re-stained them.
After painting the last walls, Matthew finally moved in to his first home. He moved his drum set into the basement, along with his exercise equipment. He turned one of the extra bedrooms into an office and music room where he can play his guitars when he's not busy at school. In the fall, he plans on starting coursework towards his Master's degree, and he knows he will be spending a lot of time in that office. He also plans to eventually renovate his kitchen, his next project in his house.
But Matthew's favorite parts of the house are the front porch and the backyard. He loves spending time outdoors with his friends and family, and he says he has lots of ideas for what he wants to do with these outdoor spaces. "Now, I just have to pick one," he laughs.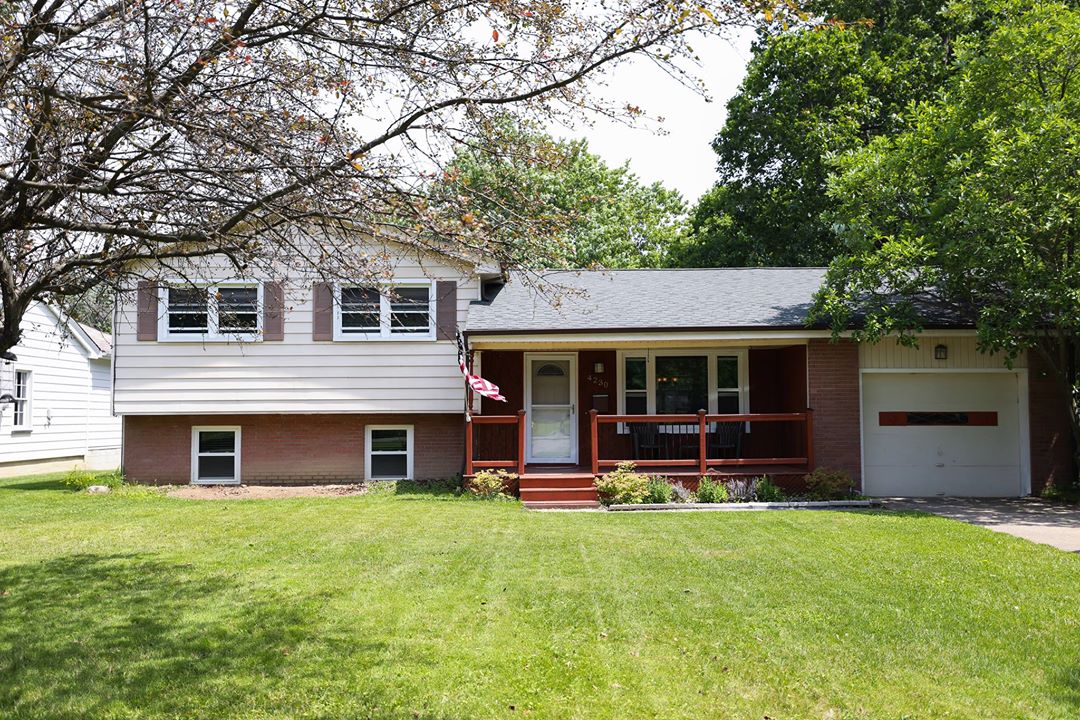 Buying his own home has given Matthew a sense of pride and independence. Now, when he wants to play music, he doesn't have to ask permission or worry about disturbing his parents. When he wants to have friends over, he doesn't have to tip-toe around other peoples' schedules.
"Home is the place where I'm not afraid to be who I am," Matthew says. And now, thanks to OHFA, Matthew has a home he can finally call his own.
For more information on OHFA's homebuyer programs, click here.