Purchasing your first home can be a complicated and intimidating process with massive financial repercussions. By following the five dos and avoiding the five don'ts below, you can find the home of your dreams without a nightmarish homebuying process.
Don't make any large purchases, such as a new car or furniture. These purchases could potentially affect your eligibility to obtain a loan.
Do pay attention to your credit score. Your credit score affects your ability to purchase a home, including what type of loan you can use. Some organizations, including the Ohio Housing Finance Agency, offer down payment and other financial assistance; eligibility for these programs often depend on your credit score. By actively monitoring your score and responsibly managing your finances, you can ensure your credit score remains homebuying ready.
Don't spend beyond your budget, and don't look at houses that go beyond your budget. Purchasing a home that's above your means will cause you additional financial stress for years to come.
Do review your finances, determine your current monthly costs and develop a budget. Your mortgage lender will also be able to help you plan how much money you will need for a down payment, as well as what your monthly mortgage payment will be dependent on the price of the house you purchase.
Don't spend all of your savings, either. You should prepare an emergency fund to pay for bills, home repairs, additional furniture and other incidents that may occur after you purchase your home.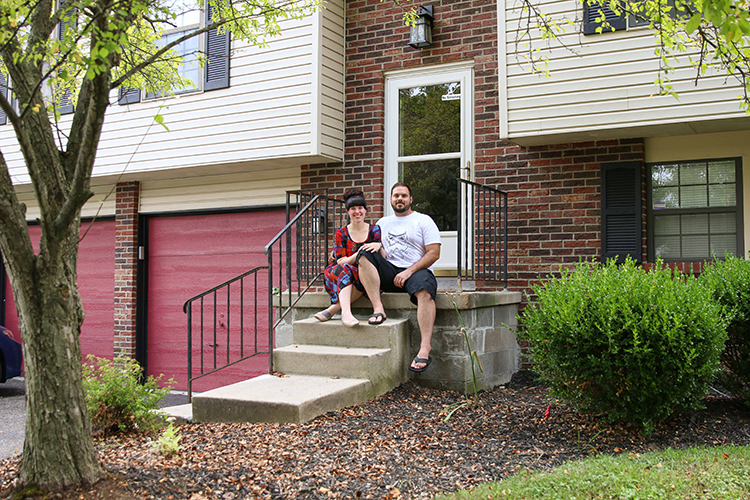 Do look at several houses and buy according to your needs. If you think your family will need three bedrooms, don't purchase a home with only two bedrooms. Purchasing a home that is inadequate for your family will add unexpected costs; for example, you may need to build an addition on your house or pay to store extra furniture.
Don't skip a home inspection. A licensed home inspector can see if your home has hidden plumbing, electrical and foundational damage, as well as other issues you can't see during a tour. Most of the time, a buyer will include a home-inspection contingency in their offer. A home is the largest purchase you will likely make in your lifetime; skipping a home inspection to save a few dollars may cost you thousands in the end.
Do ask your lender about getting pre-approved for your home loan. A mortgage pre-approval essentially means that the lender has already deemed you qualified to borrow money up to a certain amount at a specific interest rate. Getting pre-approved will help you in a competitive housing market, since sellers prefer pre-approved buyers over a buyer who might not be able to get a loan.
Don't work through the homebuying process on your own. Purchasing a home is a complicated process that depends on local inventory, your financial history and more. Most potential homebuyers will need assistance to help them navigate this potentially difficult process.
Do work with a realtor. Realtors often know when houses are on the market before the public, which will give you an advantage in finding the home of your dreams. They can also ensure that your offers are correct and appropriate for the home you are trying to purchase. Realtors have the education, experience, neighborhood knowledge and market information that you will need to purchase the home of your dream.
For more information on the homebuying process and available financial assistance for Ohioans, visit myohiohome.org.