Many Ohio veterans struggle to afford housing. In Ross County, 44% of veteran renter households were rent burdened between 2013 and 2017, higher than the state average (30%), according to data from the American Community Survey. Among those with an older veteran present, nearly half (48%) were rent burdened, compared to 40% statewide. Renters in Ross County are cost burdened in part due to the county's shortage of affordable housing. In 2015 there were only 38 affordable and available rental units in Ross County for every 100 renters earning less than 30% of area median income, based on data from the U.S. Department of Housing and Urban Development.
Local stakeholders in Ross County recognized these challenges and partnered with the U.S. Department of Veterans Affairs (VA), the Ohio Housing Finance Agency (OHFA) and Communities for Veterans, a national developer of affordable housing projects for veterans. OHFA distributes dollars from the Ohio Housing Trust Fund, a state fund dedicated to build, expand and preserve housing in the state. In 2011 a development group applied for financing from OHFA to help build a housing solution for veterans in the region. In 2014 the group was awarded $1 million in Trust Fund dollars and additional financing and tax credits to help support the construction of the LEED-certified complex. Opening its doors in 2016, Freedom's Path at Chillicothe, is a permanent supportive housing development—financed largely by Trust Fund dollars—that serves income-qualifying veterans and their families who have experienced homelessness or are at risk of becoming homeless. Most of the 53 veterans living in the 60-unit project live alone and are older adults aged 55 or over. A typical household at Freedom's Path has an income of $13,168 and pays $368 a month in rent.
Located on the campus of the Chillicothe VA Medical Center, Freedom's Path is administered by Pinnacle, a private property management firm. Two rooms on the first floor are dedicated to VA case management services. Other supportive services include cooking classes and Alcoholics Anonymous sessions. Freedom's Path also makes living easier for residents with disabilities by having an elevator and some accessible units with walk-in showers and lower counter tops.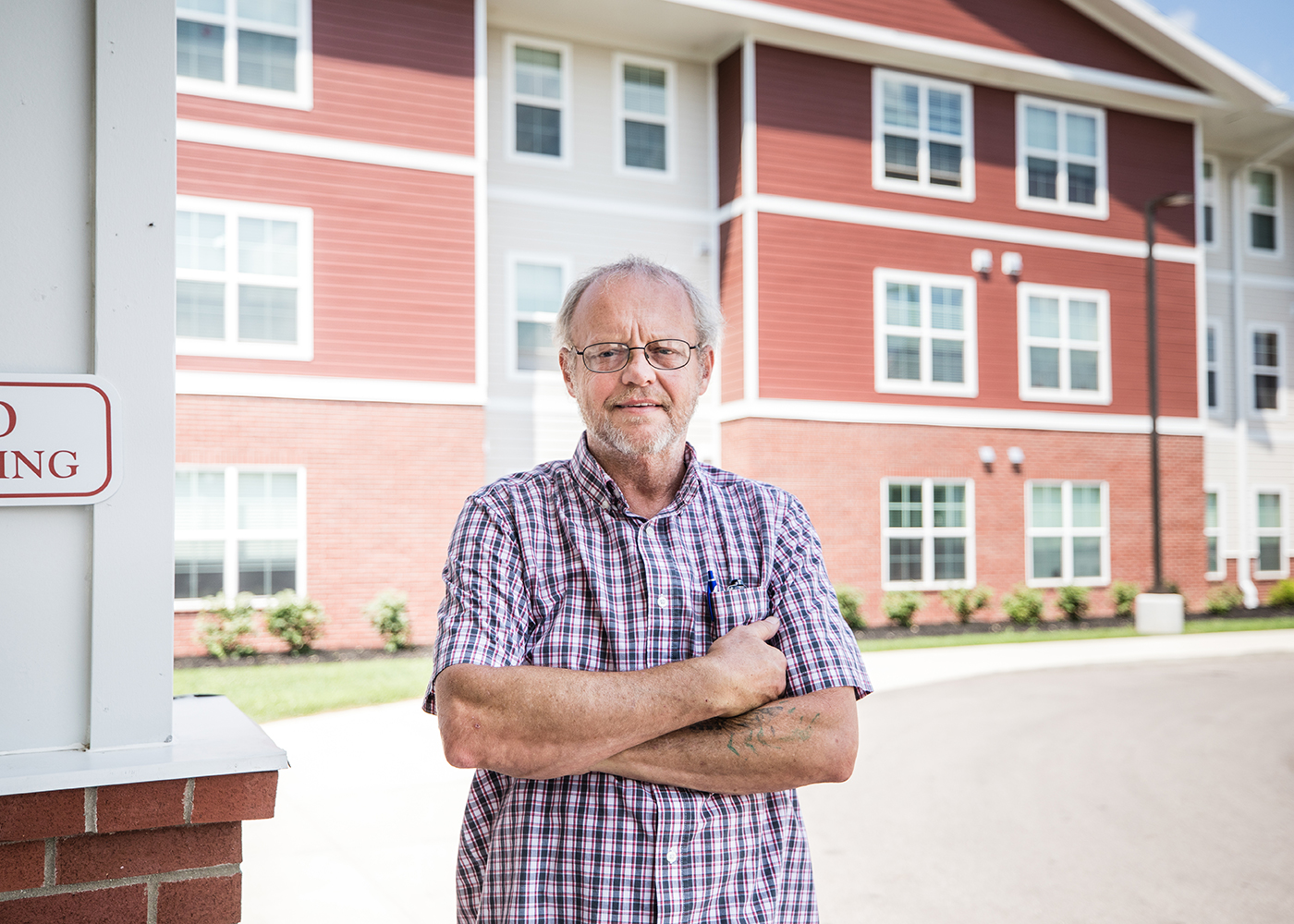 The Ohio Housing Trust Fund is vital to helping Ohioans—like the at-risk veterans currently living at Freedom's Path at Chillicothe—afford a safe and decent place to call home. Older veterans in particular, who served their country and now need support at home, require affordable and secure housing to be as self-sufficient as possible and to age with dignity. Through grants and loans, the Trust Fund increases affordable housing opportunities through supporting new construction, preservation and homelessness reduction services. Freedom's Path at Chillicothe is a great example of how Trust Fund dollars have been used to help Ohio veterans find stable housing.