Meet the Office of Research and Analytics
The Office of Research and Analytics coordinates a wide range of research and strategic planning activities that ensure our program offices are efficient, well-informed and able to best meet the needs of low- and moderate-income Ohioans.
---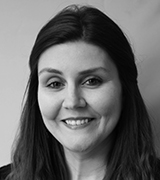 Chelsea Buckwalter
Chelsea joined OHFA in May 2019 and was named Director of Research and Analytics in January 2022. She utilizes technical expertise and a data-driven approach to further the agency's mission of creating more affordable housing options for Ohioans through projects such as the Qualified Allocation Plan, the statewide Housing Needs Assessment, and the Homeowner Assistance Fund. Chelsea helps internal OHFA offices better understand and visualize their data through the creation of custom Tableau dashboards. She also works with stakeholders to increase awareness of housing-related issues and formulate data-informed solutions. Chelsea has a Bachelor's in Finance from Indiana University of Pennsylvania and a Master's in Public and International Affairs from the University of Pittsburgh. Her graduate studies focused on human security issues that directly impact communities, such as refugee resettlement, housing, and natural disasters. Chelsea also spent six years in China working in education and studying Mandarin Chinese.
---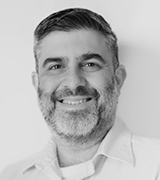 Devin Keithley
Prior to joining OHFA in September 2017, Devin served as a Senior Research Associate with Community Research Partners. His role at OHFA is to monitor the agency's data systems for quality and accuracy, develop and maintain agency dashboards for strategic planning purposes and assist with data collection and analysis on various research projects and annual reports. Beyond his day-to-day responsibilities, Devin is an experienced graphic designer with a specialization in creative data visualizations, some of which are featured on OHFA's blog, Stories of Home. Devin has a Bachelor's in Geography from Bucknell University, a Master's in Geography from The George Washington University and a Master's in City and Regional Planning from The Ohio State University.
---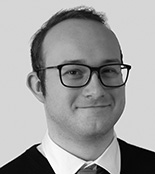 Ian Grapes
Ian joined OHFA in July 2021 and has been with the Office of Research and Analytics since November of 2022. Prior to this he was an administrator for the Housing Preservation Center. Ian's primary duties consist of ensuring data quality and integrity throughout the agency, and providing data analysis. Ian has a Bachelor's in Political Science from The Ohio State University.
---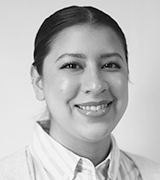 Victoria Murguia
Victoria joined OHFA in December 2022 and received her Bachelor's in City and Regional Planning at the Ohio State University within the same month. Her primary role as a data analyst is to conduct high quality research on OHFA programs and visualize data using software such as Tableau and GIS. She serves as a resource and technical advisor by representing OHFA in internal and external meetings. Prior to working with OHFA, Victoria was an intern at Bread Financial in the Delivery Operations Department and was Head of Accounts Payable for a property management company in California.
---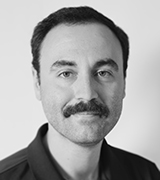 Matt Dean
Matt began interning at OHFA in August of 2021. He is a PhD student at Ohio State University's Glenn College of Public Affairs, studying public policy and management. Broadly, his research interests include the intersection of housing policy and its relationship to wealth inequality, methods for increasing access to the housing choice voucher program and improving the efficiency of the LIHTC program, and the evaluation of homelessness programs and methods for homelessness prevention and mitigation. At OHFA, he is assisting with research projects related to homeownership and homelessness, including Power of Home, the Ohio Human Services Data Warehouse, and the performance of OHFA associated mortgages during the COVID pandemic. Matt completed a Masters of City and Regional Planning and a Masters of Business Administration at Ohio State, as well as a BA in Neuroscience at Bowdoin College. He is a beer league hockey player as well as an avid scuba diver.