Meet the Office of Housing Policy
The Office of Housing Policy coordinates a wide range of research and strategic planning activities that ensure our program offices are efficient, well-informed and able to best meet the needs of low- and moderate-income Ohioans.
---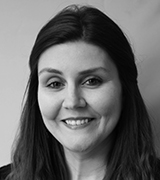 Chelsea Buckwalter
Prior to joining OHFA in May 2019, Chelsea spent six years in China working in education and studying Mandarin Chinese. As a research analyst in the Office of Housing Policy, she utilizes her technical and analytical skills to further the agency's mission of creating more affordable housing options for Ohioans. She brings GIS expertise and a data-driven approach to projects such as the Qualified Allocation Plan, the statewide Housing Needs Assessment, and the Hardest Hit Fund. She also designs Tableau dashboards for internal program offices and contributes to the agency blog, Stories of Home. Chelsea has a Bachelor's in Finance from Indiana University of Pennsylvania and a Master's in Public and International Affairs from the University of Pittsburgh. Her graduate studies focused on human security issues that directly impact communities, such as immigration, housing and natural disasters. Chelsea also interned at a refugee resettlement agency in Pittsburgh, working directly with newly arrived refugee families.
---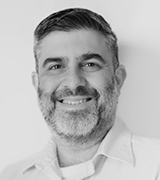 Devin Keithley
Prior to joining OHFA in September 2017, Devin served as a Senior Research Associate with Community Research Partners. His role at OHFA is to monitor the agency's data systems for quality and accuracy, develop and maintain agency dashboards for strategic planning purposes and assist with data collection and analysis on various research projects and annual reports. Beyond his day-to-day responsibilities, Devin is an experienced graphic designer with a specialization in creative data visualizations, some of which are featured on OHFA's blog, Stories of Home. Devin has a Bachelor's in Geography from Bucknell University, a Master's in Geography from The George Washington University and a Master's in City and Regional Planning from The Ohio State University.