The FHAct50 Building Opportunity Fund was named in honor of the 50th anniversary of the Fair Housing Act. This fund was designed to build mixed-income neighborhoods by developing affordable housing in areas seeing a rise in market rate housing. The Opportunity Fund provided Ohio's three largest cities with dollars to target substantial investment into a single neighborhood in order to counteract the decrease in affordable housing supply. In Cleveland, the Clark-Fulton neighborhood will see three new housing developments.
Clark-Fulton is a neighborhood located in west Cleveland, bordering I-71 to the west and south. Nearby neighborhoods include Tremont, Detroit-Shoreway, Ohio City, the Stockyards, and Brooklyn Center. Clark-Fulton is home to over 11,000 residents and is one of the most densely populated communities in Cleveland, with one of the most diverse ethnic populations as well. Mayor Frank Jackson created the Neighborhood Transformation Initiative to provide healthy, equitable, and sustainable opportunities to build wealth and stabilize neighborhoods. The targeted neighborhood includes Clark-Fulton; the full target area plan is online.
The city of Cleveland received $3 million in housing tax credits. Cleveland leaders then determined which projects would receive this funding, and the developers of the respective projects would have to submit a final application to OHFA for final review and credit allocation. Cleveland approved three total projects for this purpose: Northern Ohio Blanket Mill, MetroHealth Gateway and the Arch at Saint Michael.
---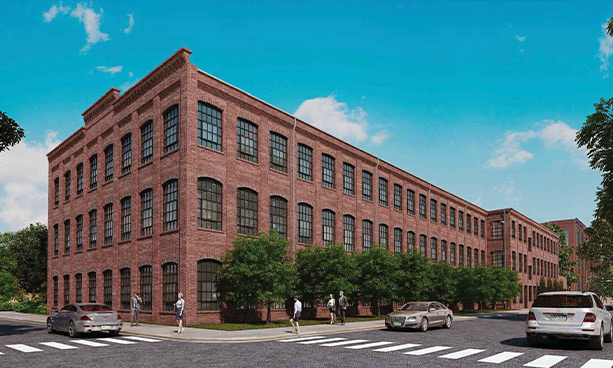 (Project Rendering)
---
Northern Ohio Blanket Mill is being developed by the Levin Group. The site involves the historic preservation of what previously was one of the world's largest manufacturing centers of woolen horse blankets and carriage robes. This site has remained vacant, and historical preservation is an important part of Cleveland's FHAct50 funding decisions. Ultimately, Northern Ohio Blanket Mill will include 60 multifamily housing units ranging from one to three-bedrooms. Amenities include public gardens, large units with natural lighting, and accessible transportation. A key feature of this development will be the supportive services provided to residents and the local community, including mental health care, early childhood education and job training services. These services will be accessible on the first floor of the building.
MetroHealth North is one part of a larger development of the MetroHealth campus transformation, located on the corner of West 25th and Sackett Ave. This project is being developed by Cleveland-based NRP group. NRP is partnering with CCH Development Corporation, which was formed under the directive of the MetroHealth system to provide real estate development services to the Clark-Fulton neighborhood surrounding the hospital, particularly the West 25th corridor. MetroHealth North will include 72 units of affordable housing aimed at families, with one to three-bedroom units available. This building will also house a 5,000 sq. ft. Economic Opportunity Center for job training and other community services, including a Tri-C access center in partnership with Cuyahoga Community College. As with Blanket Mill, these services will be accessible to the residents of MetroHealth North and the community.
---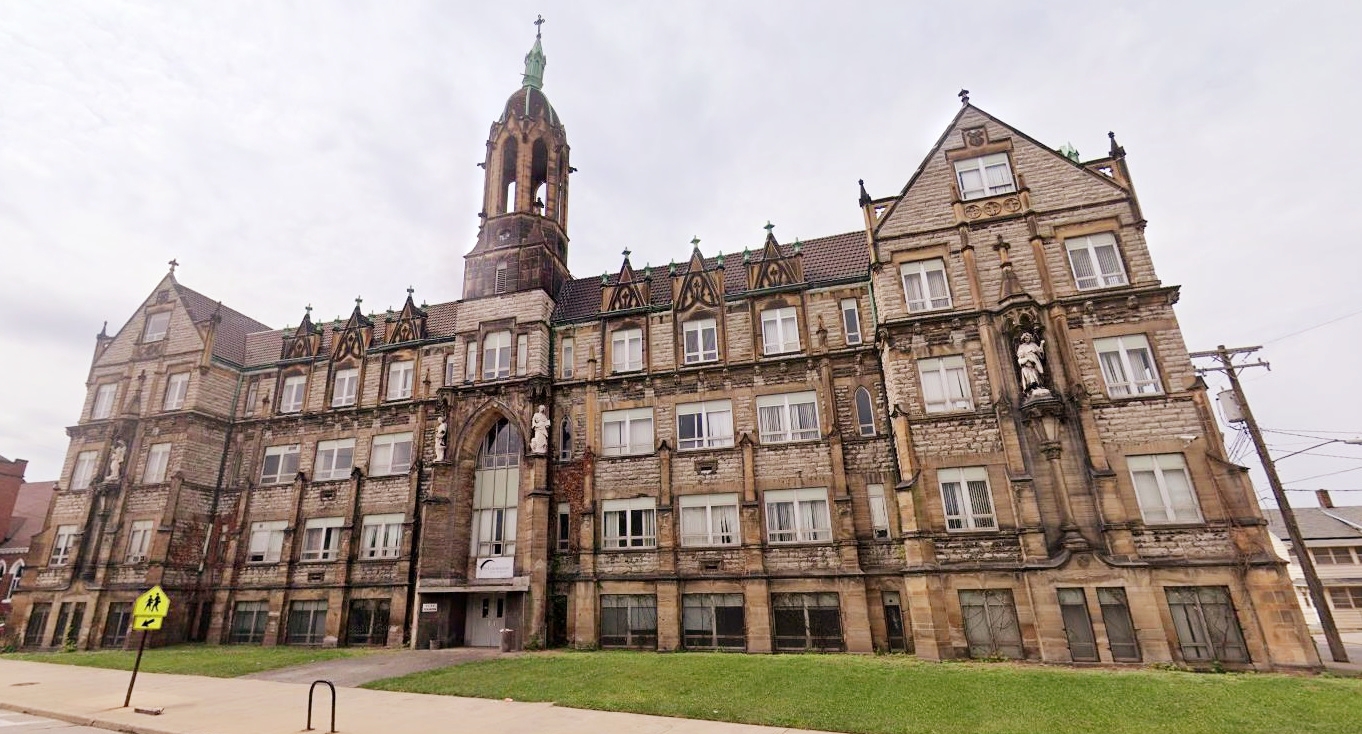 (Picture of the existing structure)
---
The Arch at Saint Michaels is the last and final project approved by Cleveland for the FHAct50 program, and will be submitted to OHFA for final approval in August 2021. CHN Housing Partners will be the developer to preserve the historic school building and convent. This Victorian Gothic-style building was built in 1906 and will be repurposed into a senior independent living community with 46 income-restricted one and two-bedroom apartments. Residents will enjoy multiple common areas, including community rooms and a wellness center.
Each development should be open by the end of 2023, providing much needed affordable housing in the Clark-Fulton neighborhood on the west side of Cleveland. Columbus and Cincinnati developed their own target area plans to determine which neighborhoods would receive similar investment. Those plans are coming soon.