More than 400,000 Ohioans of Color are housing insecure, meaning they live in a household spending at least 50% of its income on housing. Black Ohioans are the most likely racial group to be housing insecure (256,996 people or 19% of the state's Black population). This includes 218,460 living in severely rent-burdened housing (27% of the Black population living in rental housing in Ohio).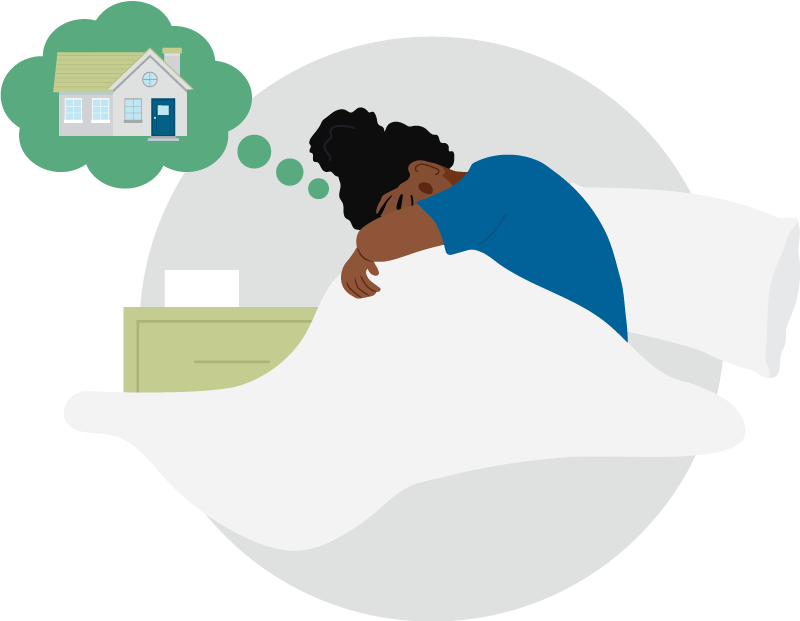 The gap in homeownership between white and Black Ohioans has been widening steadily for over a decade to 37 percentage points by 2021 – eight points larger than the national gap (29). Ohio also had the lowest Black homeownership rate compared to neighboring states (36%).
Black mortgage holders are almost twice as likely to be severely mortgage burdened as their white counterparts (14% compared to 8%). This gap is the widest in Northeast Ohio where 17% of Black homeowners with mortgages spend more than half their incomes on housing compared to 8% of white mortgage holders in the region.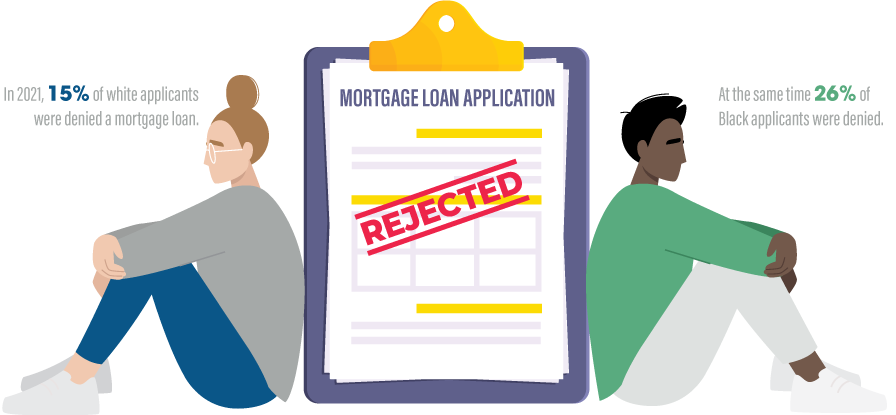 Both Black and white potential homebuyers in Ohio are less likely to be denied on a mortgage loan application than they were a decade ago. While the denial rate gap between them has also narrowed, Black Ohioans are still more likely to be denied (26% compared to 15%).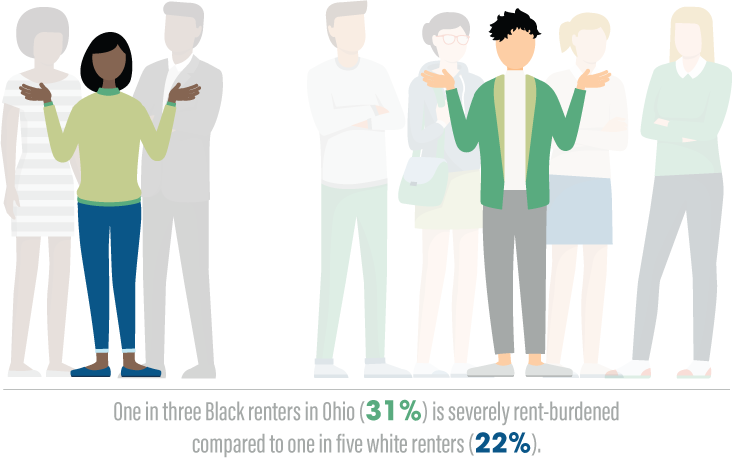 One in three Black renters in Ohio (31%) was severely rent-burdened in 2021 compared to one in five white renters (22%). This gap is widest in Northwest Ohio (11 percentage points) where white renters are the least likely to spend more than half their income on housing (19%) compared to their Black counterparts (30%).
Children born to Black mothers are nearly three times more likely to die before their first birthday than those born to white mothers – 14 deaths per 1,000 live births compared to five. The infant mortality gap between Black and white mothers is the widest in Southeast Ohio where the Black infant mortality rate is the highest in the state – 23 deaths per 1,000 live births. Having safe, quality, and consistent housing improves the chances of survival.