Due to the coronavirus pandemic, the OHFA Board began meeting virtually in March 2020. These virtual meetings will be held until further notice. Visit OHFA's events calendar for dates and links to the meetings.
Board Meetings
Unless otherwise noted, OHFA's Board meetings take place the third Wednesday of every month at 10:30am in the Agency's boardroom at 57 East Main Street, Columbus, Ohio.
---
2022 Board Meeting Schedule
| | |
| --- | --- |
| January 19, 2022 | July 20, 2022 |
| February 16, 2022 | August 17, 2022 |
| March 16, 2022 | September 21, 2022 |
| April 20, 2022 | October 19, 2022 |
| May 18, 2022 | November 16, 2022 |
| June 15, 2022 | December 21, 2022 |
---
For further information on current and past OHFA Board and committee meetings, visit the Board Docs website.
---
Meet OHFA's Board
An 11-member board administers the Ohio Housing Finance Agency. The board consists of the Director of the Ohio Department of Commerce (or designee), the Director of the Ohio Development Services Agency (or designee) and nine public members. The governor appoints the nine public board members for six-year terms to represent various housing sectors and the public. To learn more about any of our board members, please download the bios provided below.
---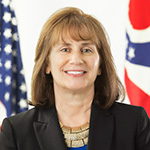 Sheryl Maxfield (Board Chair)
Sheryl Maxfield was appointed director of the Ohio Department of Commerce by Governor Mike DeWine in January 2019. More about Sheryl Maxfield...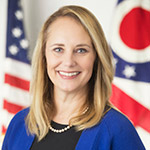 Lydia Mihalik
Lydia Mihalik was appointed Director of the Ohio Department of Development by Governor Mike DeWine in January 2019. More about Lydia Mihalik...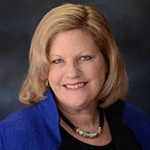 Eileen Crotty Austria
Eileen Austria is an experienced advocate with a history of working in the private and public sectors and currently serves as the President and Owner of EFA Solutions.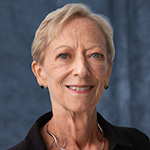 Patricia P. Cash
Patricia P. Cash is a Retired Senior Vice President of Client and Community Relations Director for the central Ohio region of National City, now a part of PNC. More about Patricia Cash...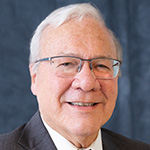 William Farnsel
William Farnsel is the executive director of NeighborWorks Toledo, a community-based nonprofit organization, serving Toledo, Ohio for 38 years by assisting residents with various housing services city-wide. More about William Farnsel...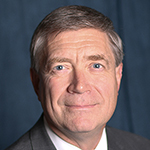 Ralph Griffith
Ralph Griffith has extensive experience in investment banking, corporate lending, and investment management. More about Ralph Griffith...
Terence P. Joyce
Terence P. Joyce is the Business Manager of Building Laborers' Local 310 and President of the Cleveland Building Trades Council. He has been a member of Local 310 since 1987 and was elected president of the CBTC in 2008. More about Terence P. Joyce...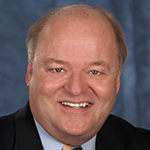 Brad Knapp
A graduate of Ohio Wesleyan University in Delaware, Ohio, Brad Knapp has been active in the real estate business in Ohio since 1979. More about Brad Knapp...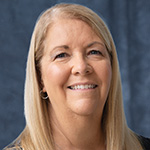 Duana Patton
Duana Patton is CEO of the Ohio District 5 Area Agency on Aging, Inc., a private nonprofit serving nine counties in Ohio. Ms. Patton is also the President and CEO of the Area Agency on Aging Foundation, which she co-founded in 2011. More about Duana Patton...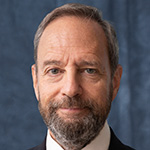 Jeffrey D. Quayle
Jeffrey Quayle most recently served as Senior Vice President and General Counsel for the Ohio Bankers League. He also held positions at the Ohio Bankers Benefits Trust and the Ohio Bankers Association.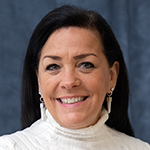 Lori Steiner
Lori Steiner is CEO and COO of Borror and was appointed to the OHFA Board in December 2019.