Welcome to OHFA's resource center for renters. These tools can help you find affordable rental housing, better understand your rights as a tenant and explore the possibility of owning your own home.
---
Find Affordable Rental Housing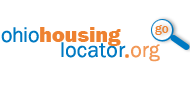 Visit ohiohousinglocator.org to search for affordable and accessible rental housing located throughout the state of Ohio. You can use the locator to search by location, monthly rent, number of bedrooms and accessibility features to find the perfect home for you and your family. You also can connect to other housing resources and get information on rental assistance, housing accessibility homebuying. Can't find a property you like? New properties are added to the locator daily.
OHFA partners with the Ohio Department of Job and Family Services, the Ohio Department of Aging, the Ohio Developmental Disabilities Council and the Ohio Department of Development to make this free service available to all Ohioans.
---
Understand Your Rights
As a renter, you have certain rights and responsibilities. Below are links to other web sites and housing-related services that can help you better understand your right to fair and safe housing. OHFA provides these links for informational purposes only. No particular endorsement of these sites by OHFA is intended or implied.
---
Utility Assistance for Residents
Due to COVID19, low-income renters are even more vulnerable to utilities shut-off. While many utilities suspended utilities shut-offs earlier in the year in response to COVID, most of the shut-off suspension periods have expired. Here are some resources and guidance to avoid these shut offs and better understand available services. You can also visit the Ohio Consumers Counsel's utility assistance page.
---
Open the Door to a Home of Your Own
OHFA offers several affordable loan options to help you achieve your dream of homeownership. OHFA offers 30-year, fixed rate FHA, VA, USDA-RD and conventional mortgage loans designed especially for homebuyers with low- and moderate-incomes with generous income and purchase price limits.