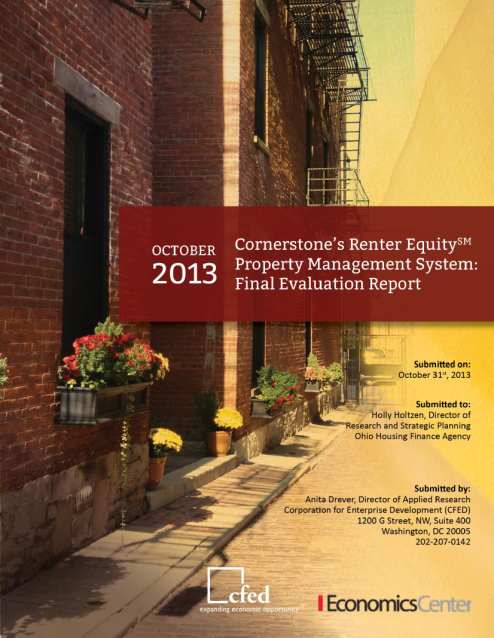 Evaluation of Cornerstone Renter EquitySM
The Corporation for Enterprise Development (CFED), in partnership with the Economics Center at the University of Cincinnati, evaluated the Cornerstone Renter EquitySM property management system to determine its effects on residents, the surrounding neighborhood, and property management costs. This innovative property management system includes an asset building mechanism for residents who fulfill the obligations in their lease by making timely rent payments, participating in the resident community, and helping to maintain the properties. The results suggest that by providing incentives that encourage housing stability and promote resident ownership among low-income renters, savings can be realized by the property owner through decreased turnover, vacancy and maintenance costs.
For more information about Cornerstone Corporation for Shared Equity and its Renter EquitySM property management system, please visit: www.csequity.org.